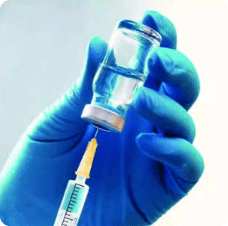 Corporate Vaccination Campaign
As part of the efforts to interrupt the spread of COVID-19, the Federal Government of Nigeria through the National Primary Health Care Development Agency plans to vaccinate all eligible 111,776,503 Nigerians (18 years and above) with safe and effective COVID-19 vaccines over the next two years.
The country commenced a nationwide phase 1 COVID-19 vaccination campaign on March 5th, 2021, in all the 36 States and FCT targeting health and other front line workers with potent COVID-19 vaccines approved by World Health Organization and certified by NAFDAC.
In the current phase 2, we are targeting all eligible Nigerians (18 years and above).
A total number of 2260 vaccination sites have been selected and are currently vaccinating clients in all states of the Federation and FCT. We have mobile vaccination teams visiting markets, motor parks, churches and mosques. The list of these sites have been published on the agency's website.
Also as part of NPHCDA's strategy for this 2nd phase, we plan to make special arrangement for eligible staff of Federal Government Ministries, Departments, and Agencies (MDAs), Private/corporate organizations including retirees and dependants' family members to get vaccinated at their convenience.
We therefore urge these organizations to click on this link to provide the requested information to enable NPHCDA make necessary arrangement for this exercise.
For further enquires kindly contact our call center on 0700 220 1122 or send a mail to Covid19.vaccination@nphcda.gov.ng
Thank you